Home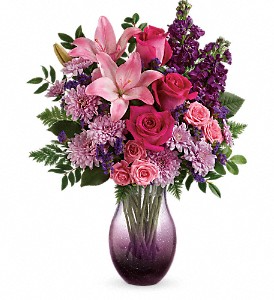 All Eyes on You
Give mom a memory she'll enjoy for years to come: a hot pink bouquet delivered in this breathtaking, hand-blown bubble glass vase in gorgeous ombre shades of purple.
Located in the Sunny Okanagan
We are your first stop to everyday events & occasions in Osoyoos & Oliver BC.
Fresh cut flowers delivered to our location 3 times a week.
Fresh cut flowers, unique gifts, plants & helium baloons.
SAME DAY DELIVERY
Call (250) 498-0088
email : flowerfantasybc@gmail.com